OWNER BENEFITS
Syndicates let you enjoy the full ownership experience at a fraction of the cost. It's that simple. You can spread your risk by having a share in several horses, and have a much more active involvement in racing than if you bought a horse outright as a sole owner. One of the other attractions is the social side of things, meeting new people, and enjoying days out as part of a select group, with  privileged access to racecourse facilities for owners.
With Amazing Racing, you can usually have the options of buying a share outright, or taking a free lease in your chosen horse.
If you BUY your share, you pay the purchase price up front, then an all-inclusive monthly fee to cover training and racing costs. You get your share of all prize money won, and your percentage of the sale proceeds when the horse is sold at the end of the syndicate term. Please bear in mind that although we have sold horses at a significant profit in the past, buying a share should not be regarded as an investment, as no future value can be guaranteed.
With a FREE LEASE, there are no upfront costs – you just pay the monthly fee, to cover your share of the training costs. You will still get your percentage share of prize money, and full owner privileges for the period of your lease, but legal ownership remains with Amazing Racing, so you obviously don't get anything back when the horse is sold.
Unlike many syndicates, we do NOT charge management fees, commission, or make any other deductions from prize money, so Owners receive their percentage share of 100% of their horse's winnings (after normal BHA deductions for trainer and jockey).
Whether you buy or lease, it's a great way to experience real racehorse ownership, and you wont be lost in the crowd as part of a huge racing club, because we keep our syndicates small and manageable. You will get a guaranteed owners badge when your horse runs – you won't have to rely on "the luck of the draw" in order to get a badge which often happens with larger syndicates and clubs.
Most racecourses offer free hospitality for owners (usually including a warm meal) and your complimentary badge gives you access all to all areas, including the Owners and Trainers bar, as well as a private area where you can watch your horse race.
Winning owners are usually invited back to a private room at the course to be offered a celebratory glass of champagne as they watch the replay of the race – if you've never experienced this, it is highly recommended!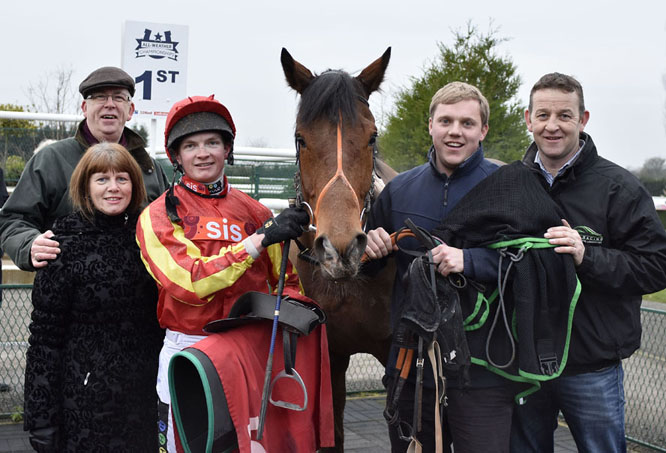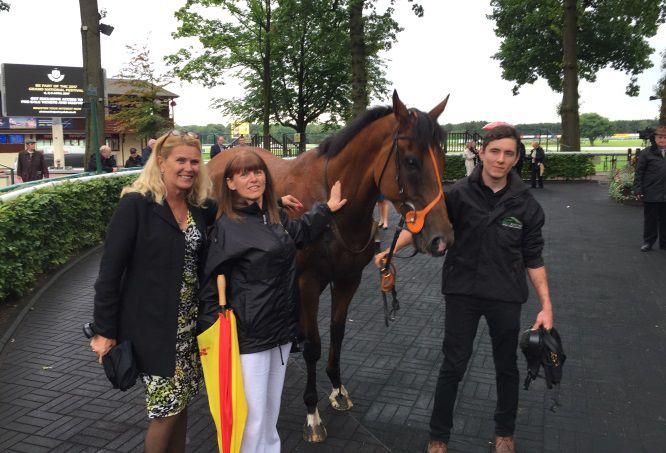 Small Syndicates
All-Inclusive Monthly Fees
Guaranteed Owners Badges
Use of exclusive Owner facilities
Racecourse Hospitality when it is offered
Entry to the parade ring and to the winners enclosure
Taking part in the trophy presentation
Stable visits
Share of all owners prize money
Share of sale proceeds (not applicable for leases)
The all-inclusive monthly fee is fixed for the term of the syndicate, so no surprise bills. This covers ALL costs such as:
Training fees
Jockeys fees
Veterinary & Blacksmith fees
British Horseracing Authority fees
Standard race entry fees *
Domestic transport to races *
*   Excludes Premium & Foreign Races
We provide owners with regular updates on training progress and aim to establish a good personal and professional relationship with everyone involved. Owners are free to contact us at any time (within reason) if they have any questions.