Good Run At Wolverhampton!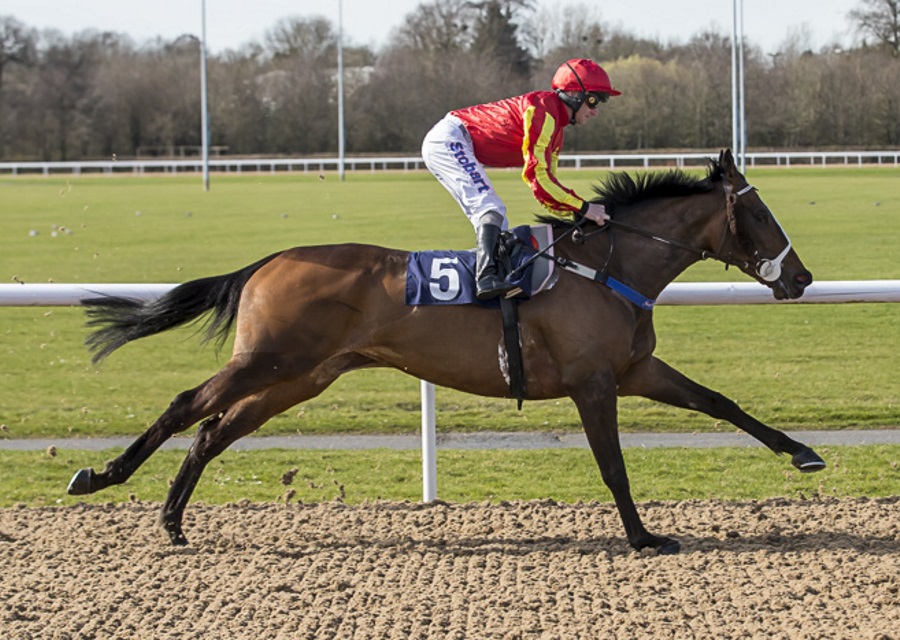 SUNSHINEANDBUBBLES experienced a narrow defeat today at Wolverhampton, and it was all came down to jockey bookings! Both Rossa Ryan and Joe Fanning have been her regular pilots over the winter and this time we opted for the experienced Joe. That left Rossa free to ride another horse in the race – and that decision proved crucial.
The 5lb claimer made good use of his allowance on Alex Dunn's French Mix, who finished behind us recently but was re-opposing on 11lb better terms. Sunshineandbubbles ran a sound race despite not having the best of trips.  She was wide early, and from then Joe struggled to get a good position in the race. When he was able to make his move on Sunshineandbubbles, Rossa had already stolen first run on us, getting a nice passage up the rail, and managed to hang on despite our strong challenge in the straight.
We missed out by just over a length – so the 5lb allowance made a huge difference. Sunshineandbubbles hasn't been out of the first two in her last seven starts, so we certainly don't have much to complain about, but with a little more luck in running, this could have been another win.