Time For A Sunshine Break!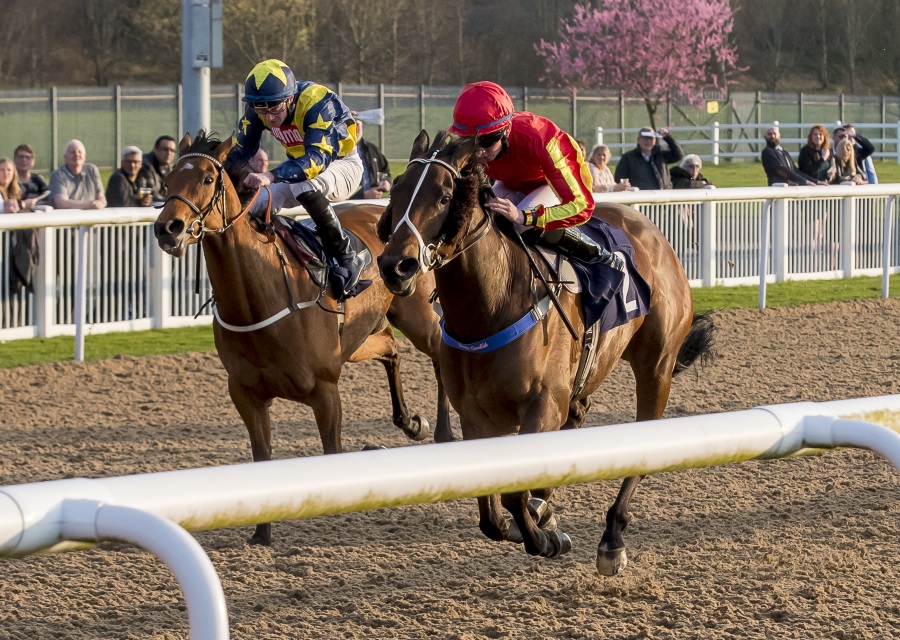 Sunshineandbubbles has been busy this winter, with 14 races in six months. We debated whether it was time to give her a break, but in the end decided to take her to Chepstow to give her a spin on turf. Horses generally tell you when they are ready to race and she had been her usual self at home, apparently raring to go, . Although she turned in a respectable performance, it was well below her usual level.
Rossa Ryan, her jockey, reported that she just wasn't her usual self. She travelled well enough but wasn't as eager to get going as she usually is, and didn't really pick up the way he expected her to in the final furlong.
So it seems like we went to the should give her a rest for a few weeks to let her have a break and let her recharge her batteries. She will return refreshed and hopefully enjoy more success on the grass over the summer.